Product roadmap - New feature on Convas
Emil Bryggare
Emil Bryggare
We are happy to announce that you may now share a public roadmap with your customers using Convas. The public product roadmap is an easy way for you to show your customers feedback that is planned, currently being worked on, or recently completed.
We hope that the product roadmap feature will help reduce the number of incoming queries that you and your support team receive from enthusiastic customers. It's a great way to keep your most engaging customers informed and happy, without much extra effort from you.
If you don't know what Convas is read more here.
How does the public roadmap work?
The product roadmap will automatically show all feedback posts that are either Planned, In Progress, or recently Completed. It's that simple.
Take a look at how our product roadmap looks at https://feedback.convas.io/roadmap.
Feedback on the roadmap feature
Please share your feedback on the product feature roadmap with us, any thoughts or concerns are welcome. Just go to our feedback page and share what's on your mind.
Plug: Convas, a feedback page for your company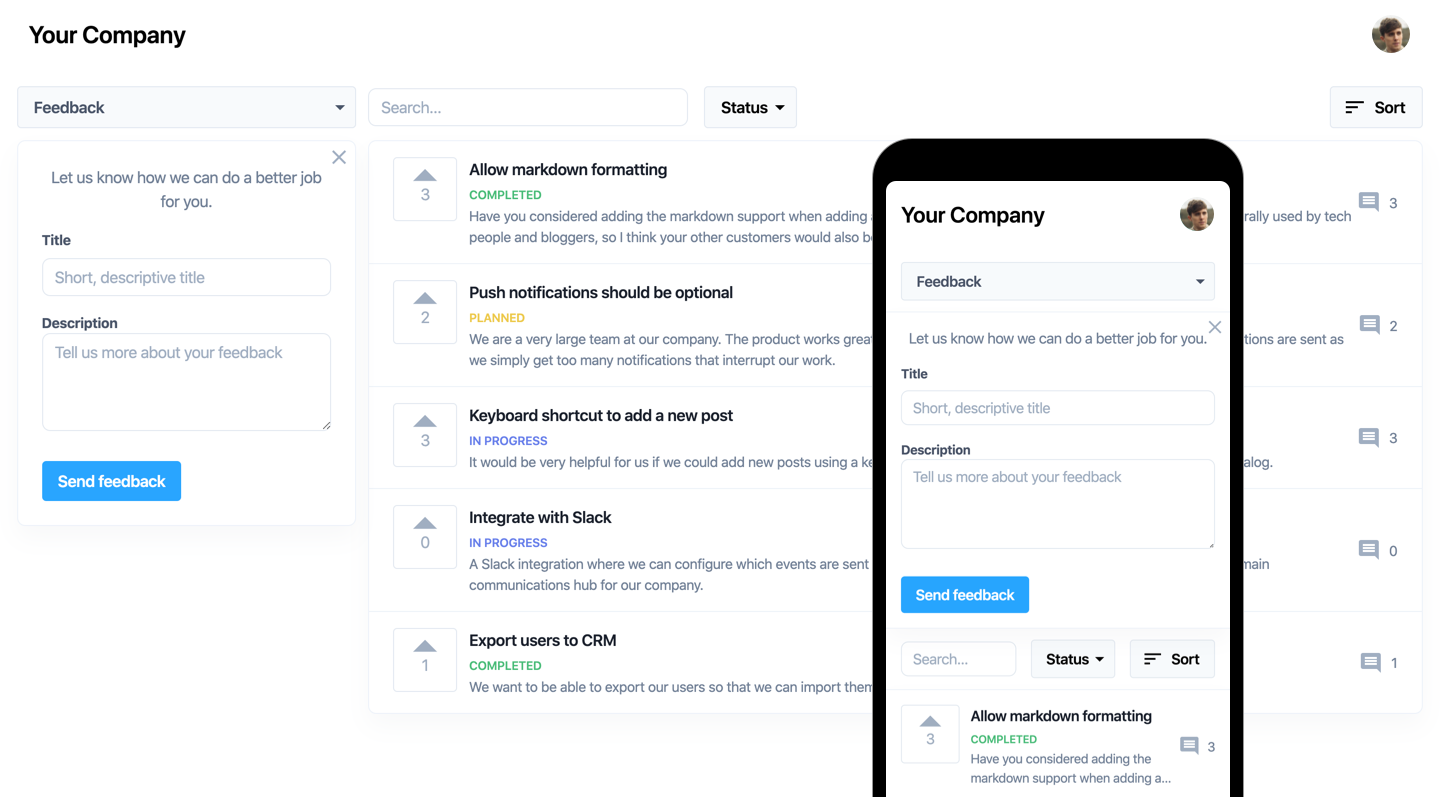 Convas is a feedback page for your company. Gather all your feedback in one place, understand your customers and build the right products.
Your customers can share, discuss and upvote feedback in one organized place. Stay in control without messy spreadsheets, emails and Slack notifications.
Its a product manager's best friend. Try it for free.