Product update: private feedback page & roadmap
Helena Ahlström
Helena Ahlström
You can now choose if you want your feedback page and roadmap to be public or private. To make it private, enable password protection under settings, and then share that password with those you want to have access.
With a private feedback page, you can now use Convas to
Manage feedback from a select group of customers
If you have a group of key customers that you want to organize and manage feedback from, set up a private page and invite those customers. This can help making your key clients feel valued and heard and gives you all the benefits of a feedback page;
Gather all feedback from these customers in one place.
Know what matters most to these customers (and who cares about what).
Discuss features directly with your key customers.
Keep your key customers informed about your plans and progress by sharing your roadmap and automatically notifying them when you launch something they're interested in.
Another potential benefit is showing demanding customers what's important to other customers as a way to balance their demands.
Manage all incoming feedback privately
Use your private feedback page to organize & prioritize incoming customer feedback without it being visible to your customers. There are two different ways to do this;
Gather feedback through a public form on your page (and then organize the feedback with a private feedback page). Include name & company in the form to keep track of who has requested what.
Simply add incoming feedback to your private feedback page by posting and voting on behalf of your customers. This allows you to keep track of who has requested what.
Also share the page with your team members, such as sales & customer support, so that all feedback is gathered in one place.
Manage internal feedback & ideas from your team
Set up an internal feedback page to gather ideas and feedback from your team members. Give your team members an easy way to share their ideas about the product and see which ideas and feedback are the most popular in the team. Don't miss the ideas and feedback coming from the people that spend the most time working on the product.
Plug: Convas, a feedback page for your company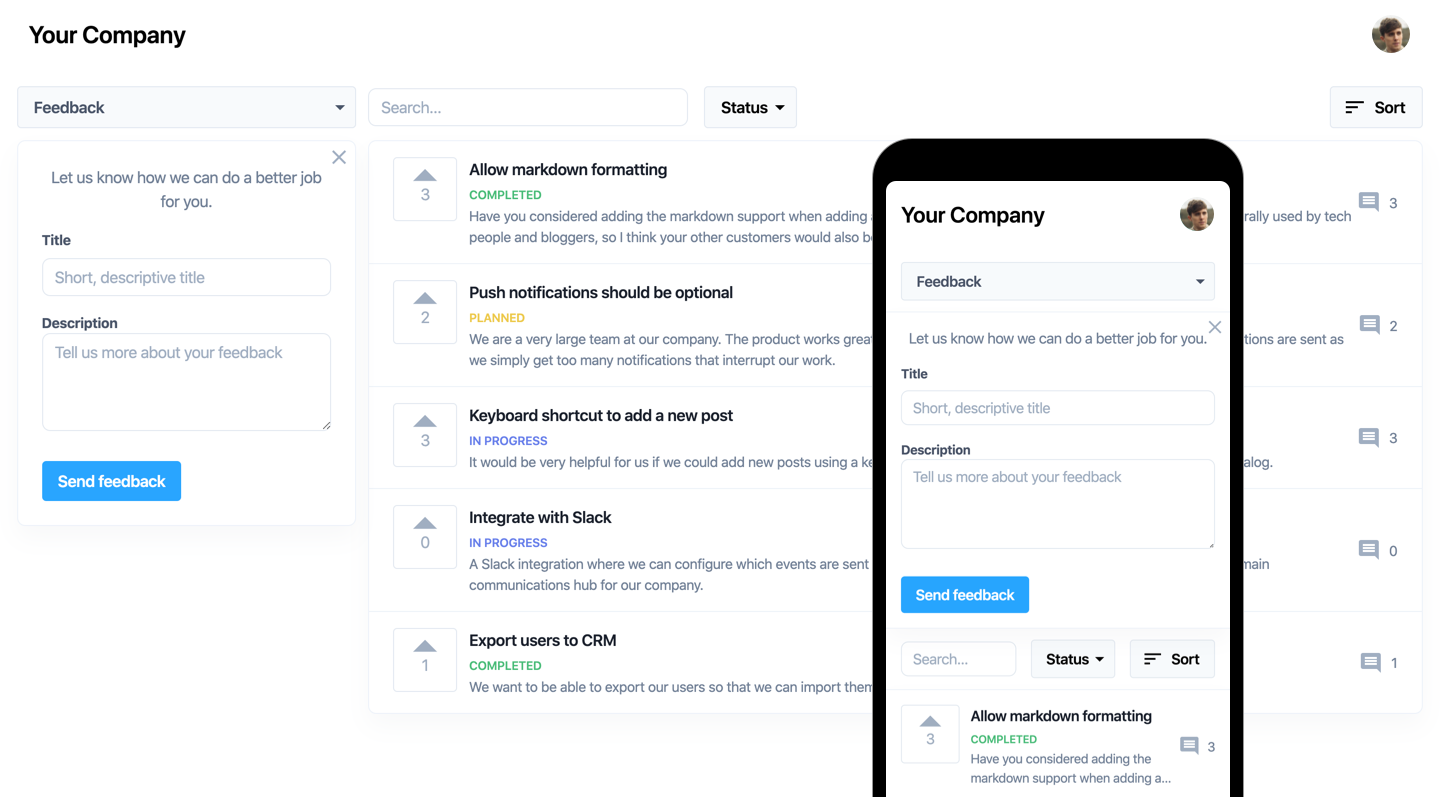 Convas is a feedback page for your company. Gather all your feedback in one place, understand your customers and build the right products.
Your customers can share, discuss and upvote feedback in one organized place. Stay in control without messy spreadsheets, emails and Slack notifications.
Its a product manager's best friend. Try it for free.