How to collect product feedback using twitter
If you have an audience on Twitter, it is a good idea to use that audience to collect product feedback from your users.
The simple approach
For this approach, you simply ask your Twitter audience in a tweet for product feedback and keep the discussion going on Twitter. A great and real-world example of this is the following tweet from Patrick, one of the founders of Stripe.
Which new Stripe improvements would, if shipped, make you say "FINALLY"?

— Patrick Collison (@patrickc) November 10, 2021
This is really simple but powerful, here is what I like about this example:
Stripe is a huge company, but they are still able to be transparent, have open communication, and build trust with their users.
Patrick asked for which new improvements that will make you say "FINALLY" when shipped, and thus filtering out small incremental ideas.
This tweet has 1800 likes, 220 retweets, and 972 comments at the time of writing. All from one single tweet.
It is very easy and quick, you should give it a try. However, one of the downsides of this approach is that it can be hard to follow up with users that requested a feature when that feature is finally shipped. You can solve this by adding all the feedback into our free feature tracking templates for Notion / Google Sheets or a feedback platform such as Convas.
The structured approach
An alternative approach to receiving and discussing feedback on Twitter is to just ask your Twitter audience to share feedback with you on a feedback platform such as Convas.
Here is an example that we used to ask our users for feedback.
The benefits of this approach are:
Easier to follow up with feedback requests.
Fewer duplicate requests.
Feedback is visible for all your customers, not just the Twitter crowd.
What if I don't have a Twitter audience?
There are a lot of resources on how to build a Twitter audience, but that is out of the topic for this article. However, you can use both approaches to collect product feedback using email or other social platforms such as Facebook and LinkedIn.
You may also be interested in Convas, everything you need to manage your customer feedback.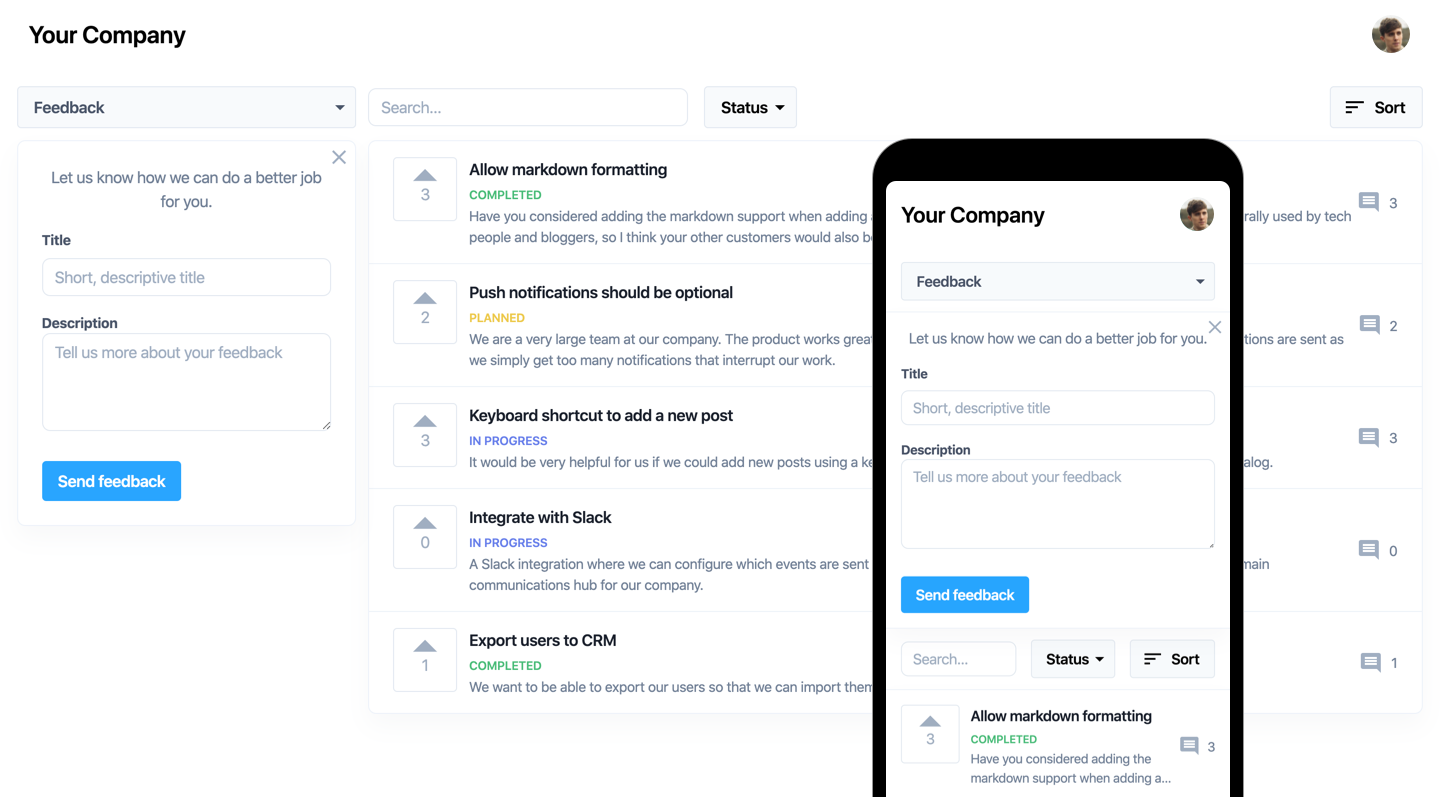 Convas helps SaaS & startups gather and prioritize customer feedback to build better products. Get visibility into what will move the needle for your customers and keep them in the loop.
Your customers can share, discuss and upvote feedback in one organized place. Stay in control without messy spreadsheets, emails and Slack notifications.
Build better products and customer relationships. Get started for free.