Project timeline template - Google Sheets
Looking for a simple Google Sheets template to make a project timeline?
This template will help you get your project timeline out of your head with minimal fuss and tooling. It is very basic by design to get the job done, but I will mention a few more sophisticated alternatives at the end of the article.
A project timeline is a visual way to plan and track projects. It's a good tool to align everyone on the high-level tasks, dependencies, and timeline of a project. This type of chart is called a Gantt chart, named after its popularizer Henry Gantt.
Gantt charts for Google Sheets or Excel usually rely on a lot of manual editing, and the more sophisticated Gantt chart the more manual editing is required. That is why we made this template as simple as we possibly could, to get that timeline out on paper and shareable with your team.
Google Sheets project timeline tracking template
Here's how the template works
Open the template & download a copy (File / Make a copy).
Add tasks/phases in the first column.
While a task is selected, use the paint format tool to schedule the tasks in the timeline.
Use clear formatting (Format / Clear formatting) to remove formatting from the timeline.
That's it. Quick and simple.
Looking for something more sophisticated?
In many cases, you'll outgrow this template and by that time I highly recommend getting another tool instead of a more advanced template for Google Sheets. Here are my recommendations.
Airtable
Airtable is quite similar to Google Sheets but much more powerful. It's a general-purpose tool, so it's not primarily built for building Gantt charts or project timelines. However, if you already use Airtable it is worth evaluating if it is powerful enough to use this instead of using yet another tool.
Omniplan
If you have constantly changing and advanced timelines with dependencies, effort tracking, FTE tracking and so on Omniplan is a great choice. They have a stellar Mac OS and iOS application for powerful project management.
https://www.omnigroup.com/omniplan/
Conclusion
A project timeline is a great tool to align everyone on your team and stakeholders. If you need something quick and easy, get our template. If you with advanced project timelines, use one of the recommended tools above.
You may also be interested in Convas, everything you need to manage your customer feedback.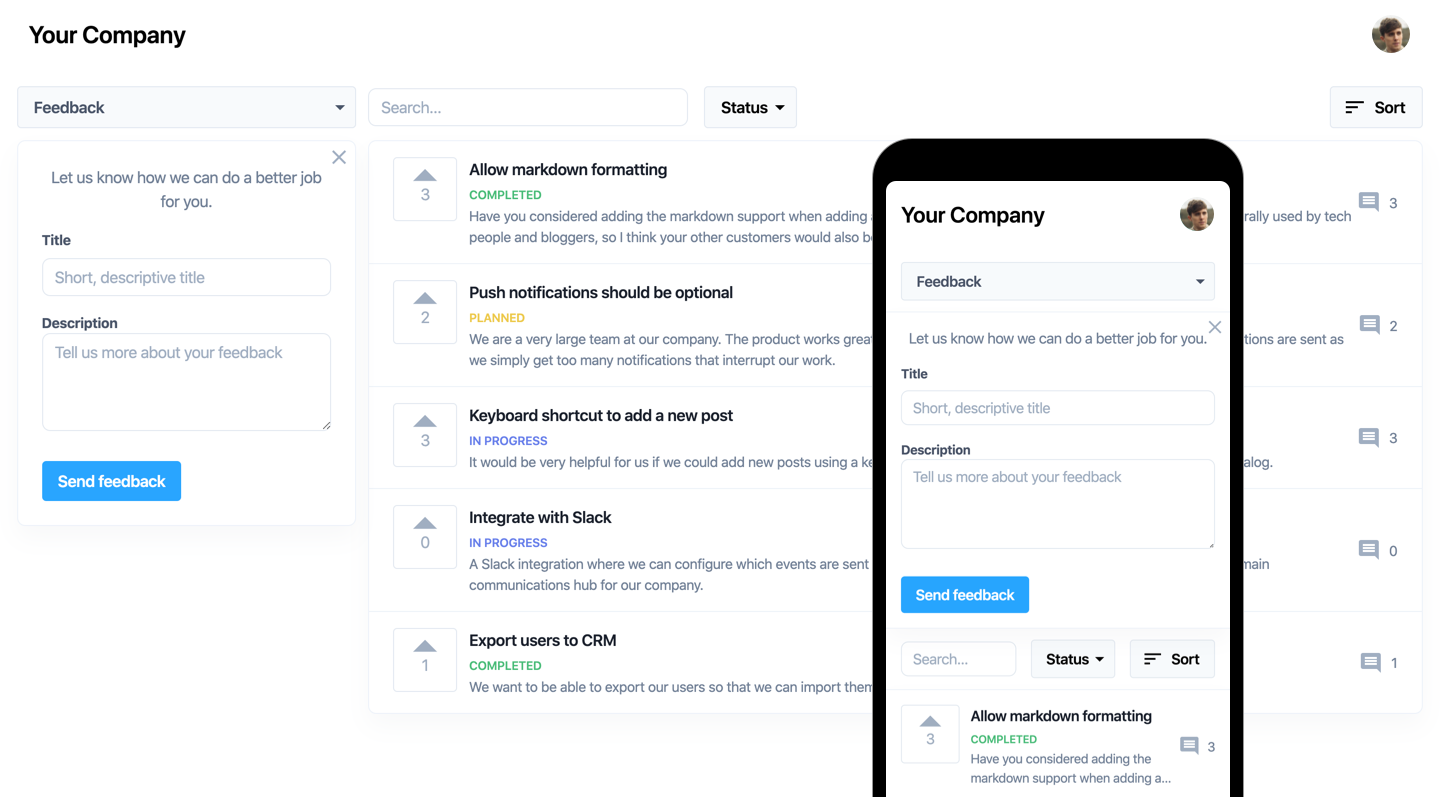 Convas helps SaaS & startups gather and prioritize customer feedback to build better products. Get visibility into what will move the needle for your customers and keep them in the loop.
Your customers can share, discuss and upvote feedback in one organized place. Stay in control without messy spreadsheets, emails and Slack notifications.
Build better products and customer relationships. Get started for free.